Good Evening Welcome to the Hub learning to drive just got a whole lot easier!
Welcome to Direct Drive Hub
Driving lessons for East Yorkshire & North Lincolnshire
Wow what a two years it has been and we are still playing catch-up!
As things slowing return to normal so is business here at the Hub. We still have a backlog of customers, but we are getting on top of it. As our pupils are passing there driving tests spaces are starting to open up on our diaries, and we are starting to offer new customers space to begin their journey to become the next generation of drivers.
Here at Direct Drive Hub we offer Manual and Automatic driving lessons. We tailor all our driving lessons to suit your needs. We know that everyone learns in the own unique way, and we find what way will bring out the very best in you. We have great support options to put together to make sure you can make the very best progress to get you ready to go and smash your driving test.
If you are wanting the best in driving lesson's then you need us and our 1st class support that no other driving school in this area can offer.
Contact us through this website by filling in our get in touch contact form
Visit us on Facebook @ Direct Drive Hub where you will see our 5 Star reviews and you can contact us through messenger.
Or you can simply send us a text via Our mobile number found at the top of this page.
Due to the very high demand of enquiries we are receiving we would recommend when getting in contact with us you let us know where you live, what type of lesson you are looking for manual or automatic. The Day's and time's free to be able to take driving lessons and any other information you feel relevant that would help us.
You can joint our waiting list
You can visit our Facebook page @ "Direct Drive Hub" to see all the latest news to keep yourselves up to date.
Watch this video to get an overview of all our courses and services we offer!
We have the prefect package for you!!
Our beginners course.
Suited for anyone that has never driven or only had a few lessons.
Our part trained course.
Suited for anyone that has driven before and has a good basic driving skill, Someone that probably had driving lessons in the passed and stopped.
Our test rescue course.
Suited for any one that has taken a driving test or test´s and failed. Look for that right solution to go back and pass their test with confidence.
Our Confidence building course.
Are you nervous or suffering with anxiety? Well this course is just what you are looking for. We will ease you in and work at your pace. we have lots of experience in this area so you will be in great hands.
Automatic Driving Course
Are you looking to learn to drive in an automatic car? click on the link below to read more or go to our contact page to send us you details.
ADI Recruitment
Is your franchise working for you? Or finding thing hard working solo. Have a look at our ADI recruitment. You could be looking for us!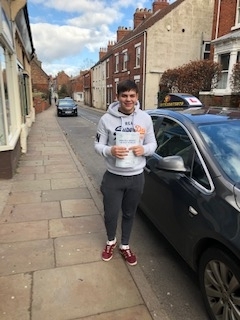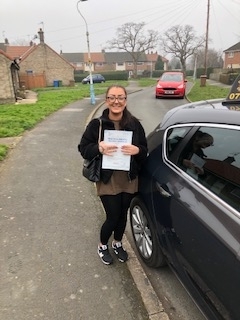 Direct Drive Hub works to your needs and tailors lesson to the way you learn. Its no secret to why we have such a good pass rate we just work very hared to your needs. If you looking to get started then just get in touch by clicking on the link below and we will be in touch and answer and questions you may have and get you booked in. We are the best as it just what we do.