Pass your driving test 10 times faster!! If your looking to past fast then this is the course for you.
You need to pass your driving test quickly, You been offer a new job or a promotion at work. There is only one problem you must have a driving licence. What do you do?
It maybe that you don´t have much free time or you work away from home so this is causing you a problem. You want to learn to drive but just don´t have the time to fit driving lesson´s in. Free time these days is a very scarce commodity we all lead very busy lives and what free time we have we don´t like to give up very easily. For many people fitting in driving lesson is not that easy no matter how much you wish to learn to drive. Some people just don´t want to take a long time to pass the driving test, they want a quick solution and be driving sooner rather than later.
Taking an intensive driving course maybe the solution your looking for what ever your reason for wanting to pass your driving test fast. You can do an intensive driving course over a few weeks and have your driving test waiting for you at the end of the course. With in a matter of week you could be passed and on the road.
I am going to be honest with you here intensive driving courses are not for everyone and the last thing we would wish on you is to waste your time and your money. Your going to have to do some serious learning and be able to bring those driving skills together quickly. There is very little or no room for manoeuvre if you not ready for your driving test at the end on your training time with us. One of the problems we have is the Driver Vehicle Standards Agency require 5 days notice to change or cancel a driving test. If this is not given you will loose your driving test fee. So it cant be the case where we cane say ok let puts some more lesson in before you take the test as their will be no time for this. If you have previous experience with driving then an intensive course will probably be suited to you. However if you have no driving experience things are going to be a lot harder. I´m not saying it cant be done as it can and we have a great success rate with intensive courses. I would just like to make you aware of thing before you even think about parting with any money. Give us a call and have a chat with one of the team members we have the experience to give you good expert advice to help you make the right choice for you.
Direct Drive Hubs Quick Fire Intensive courses are all tailored to suit you so no two courses we do are ever the same. This is because we are all different have different needs and problems and we all learn differently. The first thing we do is carry out a driving assessment on your driving skills, this is not a test so there is no pass or fail. The reason for this assessment is so we can look at what you need and tailor the course for you. We need to make sure to the very best we can you have the very best chance to go onto passing your driving test. Again being honest with you we cannot guarantee you will pass, Why because it isn´t us taking the driving test it you. We have no control of what you do when your out there on test. I would like to say no driving instructor or school can give you a guarantee to pass that would be false advertising.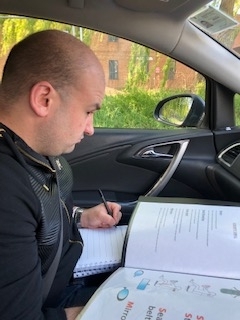 If your looking for a intensive driving course then just get in touch with us by filling in the contact form or leave your details name and number on our voicemail 07535875879 and we will be in touch with you.